The Office to Advance Women, Equity & Diversity (AWED) will add five more mentor professors to the university starting in the Fall 2021 semester as part of the Mentor Professor Program, an ongoing initiative to recruit excellent faculty who have an outstanding scholarly record and a history of mentoring minorities, particularly Hispanic and Black students.
"We were so inspired by the commitment to diversity these faculty members expressed in their diversity statements and their mentorship trajectories, and are honored they have chosen to join the Panther family. Furthermore, I am thankful to President Rosenberg and Provost Furton for giving the Mentor Professor Program their full support, as we strive to increase faculty diversity at FIU," said Suzanna Rose, associate provost for the Office to Advance Women, Equity & Diversity.
Meet the new mentor professors:
Deidra Hodges, Ph.D., associate professor, electrical and computer engineering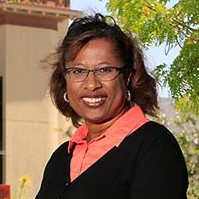 Hodges is a former U.S. Navy Officer, coming from the University of Texas at El Paso. She specializes in photovoltaics and solar energy research with extensive knowledge of radiation detection devices. In addition to her military experience, Hodges also has experience in private industry, formerly as an engineer for companies like IBM and Lockheed Martin. She earned her Ph.D. in electrical engineering at the University of South Florida and her master's degree in the same field from Columbia University.
In addition to these five new faculty members, the university added two STEM Mentor Professors in Fall 2018: Daniela Radu, Ph.D., associate professor of mechanical and materials engineering, and Svetlana Roudenko, Ph.D., professor of mathematics.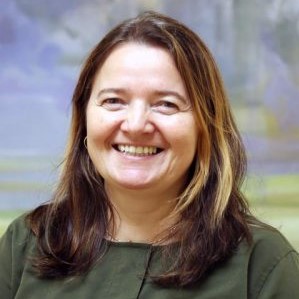 Since joining FIU, Radu won a $3 million grant from NASA to create and lead the Center for Research and Education in 2D Optoelectronics (CRE2DO). The award was granted through the NASA Program for Minority University Research and Education Project – Institutional Research Opportunity (MIRO), which focuses on engaging women and minorities in NASA research. Most recently, she was awarded $3.78 million to launch the NSF PREM Center for Innovations in Materials, Processes, and Applications for Quantum Technologies (NSF PREM IMPAQT), which aims to foster student training and mentoring in quantum science, with a focus on the inclusion of underrepresented minorities and women.
Read More at FIU News.