December 18, 2018
Are red light cameras here to stay in Miami Beach?  
Miami Herald
December 09, 2018
FIU student Aldo Amenta, who is confined to wheelchair after diving accident, walks at his college graduation

Aldo, with the help of his physical therapist and a robotic device called an exoskeleton, walked across the stage at his graduation to receive his diploma. "It was an amazing experience," Aldo told the WPLG. "For me, it was a milestone to accomplish. Being able to cross the stage walking is something that's really meaningful." Below you will find links to various media outlets that covered this incredible story of perseverance and success.
Aldo has been featured in several news stations, both locally and nationally.
Local
National
World News
November 29, 2018
New prosthetic hand provides the actual sensation of touch
Machine Design

November 28, 2018
FIU students create Pinecrest Police Department's "Virtual Roll Call system"
NBC 6

November 26, 2018
FIU Students Searching for Cybersecurity Solutions
NBC 6
November 14, 2018
NSF awards FIU nearly half a million dollars for "remote-controlled brain" research to treat neurodegenerative diseases
Miami's Community Newspapers
November 13, 2018
Univision 23 highlighted the partnership between FIU SCIS and Code/Art. Once a month, all 400 girls in Young Women's Preparatory Academy stop school activities for one hour and code using Code/Art's curriculum while FIU SCIS students facilitate learning.
Univision
October 30, 2018
FIU – Where support for college students is high-tech, high-touch 
PBS News Hour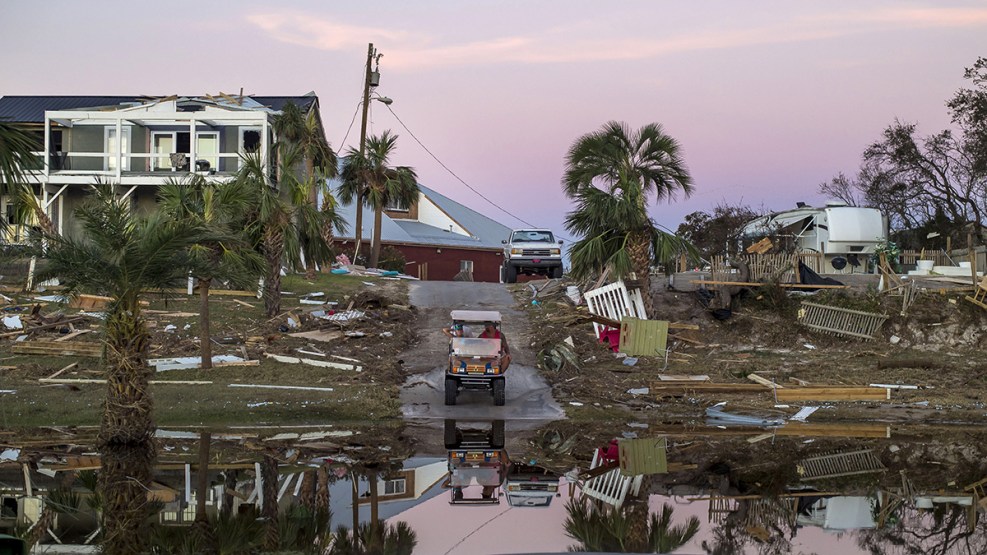 October 12, 2018
After Devastating Storm, FIU Studies Flaws in Building Designs 
NBC 6 South Florida
October 03, 2018
Will climate change turn Miami into a future Atlantis? 
PBS News hour
September 27, 2018
FIU Wall of Wind – 5 natural disaster simulators in the US that help build stronger, more resilient communities 
AccuWeather
September 25, 2018
Launch of Transforming Antennas Center means future jobs in groundbreaking technology 
Miami's Community Newspapers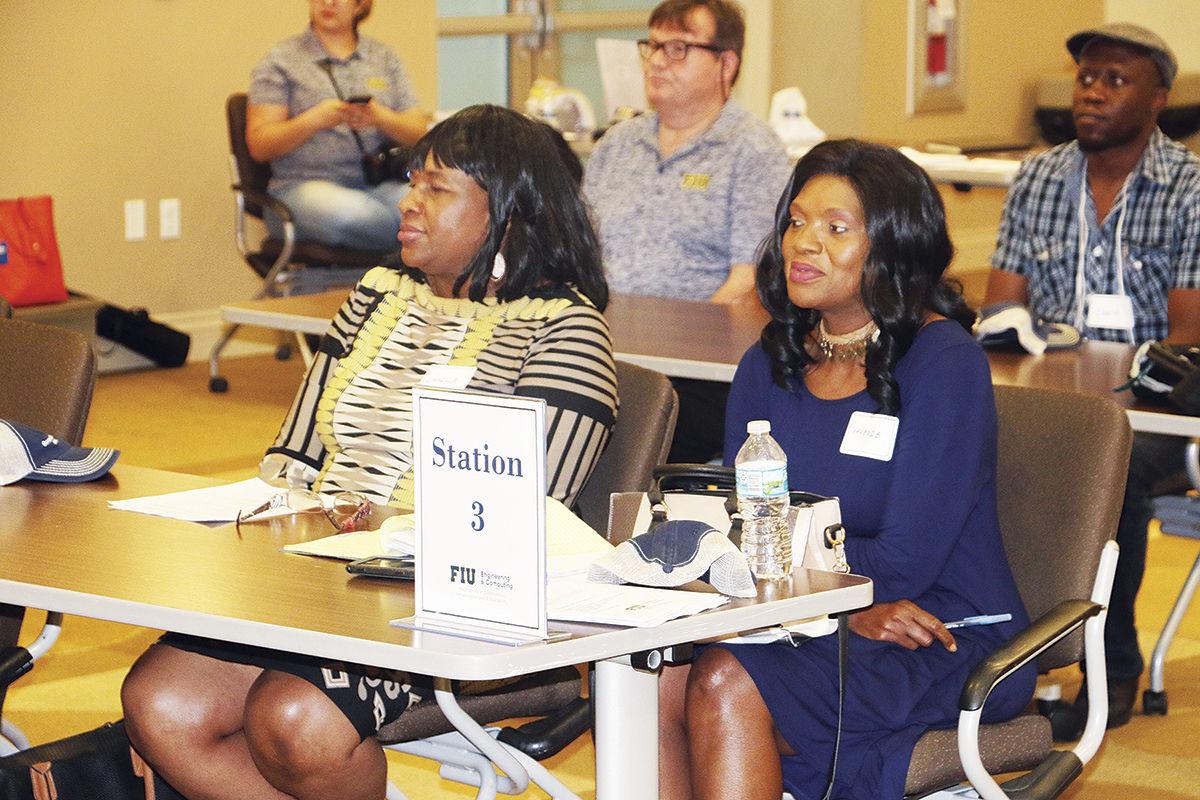 August 01, 2018
Constructing a trade – Certification program to start at FIU to help job seekers break into the booming construction field 
The Miami times
July 06, 2018
FIU secures patent for instantly rechargeable battery technology
South Florida Business Journal
June 21, 2018
Commemorating the longest day of the year via FIU and FPL partnership 
Miami's Community Newspapers
May 08, 2018
Service dog makes FIU history, receives certificate of completion 
WSVN Channel 7 
May 07, 2018
University to school grad students in airline data analytics 
Travel Weekly 
May 01, 2018
Twin sisters graduate from FIU with master's degrees, job offers 
WSVN Channel 7
April 27, 2018
Don't want to be hit for extras on your flight? Bots and FIU could help 
Miami Herald
---
April 24, 2018
No Sophia the Robot, but eMerge Americas features soccer-playing robots and other innovations 
Sun Sentinel
---
April 16, 2018
Tech leaders upbeat about future of IoT industry in Florida 
Crain's Orlando
---
March 10, 2018
Florida International University installs first-of-its-kind pedestrian bridge  ABC Local 10 News
---
March 06, 2018
Wall of Wind Receives 2018 CHARLES PANKOW AWARD for innovation  DESIGNSAFE-CI
---
February 20, 2018
Mohammad Hadi, professor of transportation engineering at FIU, discusses how autonomous vehicles can improve traffic flow. 
Miami Herald
---
February 06, 2018
FIU's Dr. Andres Tremante talks to Univision about SPACEX's launch of the most powerful rocket in the world with a Tesla on-board. 
Noticiero Univision
---
January 31, 2018
Artificial Intelligence: Convenience or threat? 
el Nuevo Herald
---
December 29, 2017
Connect U: FIU offers students specialized training in smart devices."  WSVN Channel 7
---
November 21, 2017
FIU PhD students are interviewed by NBC 6 South Florida. See video "Facebook Quizzes Can Give Personal Data to Obscure Companies." 
NBC 6 South Florida
---
November 13, 2017
Tech groups encourage kids to code — especially girls 
Miami Herald
---
November 02, 2017
FIU Looks to Future With 'Internet of Things' Degree 
NBC 6 South Florida
---
September 21, 2017
John L. Volakis has been appointed dean of FIU's College of Engineering & Computing 
Florida Trend
---
August 06, 2017
Verizon Program Encourages Minority Male Youngsters to Pursue STEM Studies 
Diverse Education
---
August 04, 2017
Students got to race their cars just like NASCAR drivers — only they built them, too 
Miami Herald
---
July 13, 2017
First-of-its-kind master's in enterprise logistics to prepare students for the workforce 
Miami's Community Newspapers
---
July 10, 2017
FIU Unveils First IoT Degree Program in US
Miami Patch
---
June 23, 2017
Want to make your smart phone talk to your toaster? New FIU degree may be for you. 
Miami Herald
---
June 08, 2017
This hurricane season could be a big one: Check your home's defenses. See suggestions by Jose Mitrani, associate professor emeritus in the school of construction.
Sun Herald
---
June 04, 2017
Why don't Miami drivers use turn signals? It's complicated. See quote by Mohammed Hadi, a professor of transportation engineering at Florida International University's College of Engineering and Computing. 
Miami Herald
---
May 30, 2017
How First-Generation Students See College – featuring three FIU students which include Julian Rozo, a mechanical engineering major from Bogota, Colombia.  
The New York Times
---
May 09, 2017
At FIU, coding and friendship inspire the next generation of women in IT.  Miami's Community Newspapers
---
1st Qtr 2017
FIU shines spotlight on Materials Science Research. 
SPRAYTIME Magazine
---
April 27, 2017
FIU's Dr. Iyengar talks to NBC on how the FCC is putting an end to cell phone use in prisons. Watch the video.
NBC 6 South Florida
---
March 31, 2017
FDA Approves FIU Tech That Could Help Amputees Feel
CBS Miami
---
March 30, 2017
Elon Musk enters the world of brain-computer interfaces. Also, FIU's Dr Khizroev and his team use magnetoelectric particles so tiny that they can interact with the electric field generated by an individual nerve cell.
The Economist
---
March 28, 2017
Aprueban primera prueba de prótesis de mano que restaura el sentido del tacto.
el Nuevo Herald
---
March 14, 2017
Meet the FIU professor who created program that can beat the poker pros.
Miami Herald
---
March 6, 2017
Irtishad Ahmad, a civil and structural engineer who is director of the school of construction, discusses One Thousand Museum by the late superstar architect Zaha Hadid.
Miami Herald
---
March 1, 2017
Give your old phone a new job – see video
NBC 6 South Florida
---
February 22, 2017
FIU students discuss what to do with old cell phones
Telemundo
---
February 16, 2017
FIU students develop solution for protecting smart homes during disasters
Digital Trends
---
February 07, 2017
Controlling a prosthesis with your brain – Ou Bai PhD from Florida International University
Science Daily
---
January 23, 2017
Why Poker Is a Big Deal for Artificial Intelligence – comments by Sam Ganzfried, an assistant professor at Florida International University.
MIT Technology Review
---
October 24, 2016 NSF grant to increase computer science graduates in Florida Florida Trend
October 12, 2016 Can We Capture Energy From a Hurricane? – FIU's very own Dr. Arindam Gan Chowdhury and his team test their Aerodynamic Mitigation and Power System (AMPS) Smithsonian Magazine
October 05, 2016 Hurricane Matthew takes aim at South Florida's construction boom – Jose A. Faria, a senior instructor with the school of construction, is interviewed Miami Herald
August 29, 2016 FIU Professor On Turnpike Holes: Miami-Dade's Infrastructure Gets D+ CBS Channel 4
August 28, 2016 FIU assistant professor of computer science at Florida International University approaches poker as both a player and scientist TRIB Live
August 18, 2016 Dangers of Unsecured Surveillance Cameras featuring Dr. Selcuk Uluagac who leads the Cyber Physical Systems Security at FIU NBC Channel 6
August 08, 2016 FIU's Miami PREP Program featured in Learn To Dream: High schoolers experience college classes WSVN Channel 7
July 28, 2016 FIU's Wall of Wind – Watch a house blow apart in 140-mph hurricane winds Palm Beach Post
July 22, 2016 Showing girls the way to careers in STEM Miami Herald
July 06, 2016 Science Without Borders Program at FIU NBC 6 South Florida
May 10, 2016 Twins at top of class, forge path for minority women in tech world Miami Herald
May 10, 2016 Twins at top of class NBC 6 South Florida
May 10, 2016 Twin graduates pave the way for women in STEM CBS Miami
May 10, 2016 South Florida grads who confronted adversity share their stories 7Online WSVN-TV
May 10, 2016 Twins graduate FIU's College of Engineering with Top GPAs MSN
May 10, 2016 Twin graduates pave the way for women in STEM Miami's Community Newspapers
May 10, 2016 Identical Florida twins share top honors at college graduation WFTV Orlando
April 27, 2016 Inauguran complejo de energía solar en sede de FIU (In Spanish) El Nuevo Herald
April 27, 2016 FPL and FIU unveil solar research facility Sun Sentinel
February 9, 2016 Florida International University Applies All of Netwon's Laws to Squeeze Big Performance From a Small Engine Hot Rod Magazine
January 6, 2016 Professor Andrew Tremante explains what it means to have a nuclear-bomb and what effects it would have on the population (In Spanish) CNN 
December 11, 2015 How These Female Engineering Students Are Working to Boost Their Ranks NBC News
December 7, 2015 Building a bridge in a day: Miami conference shows 'em how Miami Herald
October 15, 2015 Atorod Azizinamini Recognition Plaque South Florida Business Journal
October 13, 2015 FIU researchers safeguarding utilities from cyber attacks Miami Herald
AUGUST 26, 2015 FIU unveils its new Tech Station Miami Herald
JUNE 4, 2015 FPL and FIU join forces on innovative solar research facility Miami Herald
FEB 19, 2015 Robocop for real FOX News NOV 21, 2014 For school project, next stop is outer space Miami Herald
OCT 28, 2014 2014 Cybersecurity Awards: Winners Succeed in a Growing Threat Landscape Government Technology
OCT 1, 2014 Giant machines help South Florida dissect hurricanes SunSentinel
SEPT 29, 2014 FIU Program Helping Students Beat Tough Odds NBC 6 South Florida
SEPT 15, 2014 Money Monday: Top Money Making Majors WSVN Channel 7
SEPT 10, 2014 'Engineers on Wheels' Roll into Florida Schools T.H.E. Journal
SEPT 9, 2014 FIU y Chysler llevan las carreras STEM a las escuelas El Nuevo Herald
SEPT 9, 2014 The ABCs of higher education are changing; will Latino students keep up? Voxxi.com
AUG 21, 2014 Interview with Shekhar Bhansali, Alcatel-Lucent professor and chair of the Department of Electrical and Computer Engineering on Cortisol detection research 880 AM Radio
MAY 23, 2014 FIU students researching cutting-edge car charging technology Miami Herald
MAY 21, 2014 High school students test wind challenge designs Miami Herald
MAY 18, 2014  FIU hurricane simulator on display in DC Miami Herald
MAY 7, 2014 Hot topic: healthcare technology innovation at eMerge Americas conference Miami Herald
APR 11, 2014 FIU students exposed to a display in patience Miami Herald
FEB 12, 2014 Real-life 'Robocop' helps wounded officers, vets work Fox News
FEB 11, 2014 This Robot Cop Could Bring Disabled Officers Into The Field Popular Science
JAN 28, 2014: FIU engineers use origami to design antennas Miami Herald
JAN 26, 2014: How Can Supercomputers Survive a Drought? HPCWire.com
NOV 20, 2013: Strategic Partnership Between ANSYS And Florida International University Provides Valuable Electromagnetic Simulation Tools To Engineering Students Market Watch: The Wall Street Journal
OCT 18, 2013: Nanoparticle Helps Eradicate an Ovarian Tumor in a Day IEEE Spectrum
OCT 15, 2013: 3D magnetic storage breakthrough enables 100TB+ hard drives Extreme Tech
OCT 11, 2013: $720 million later: A scorecard of progress at region's biotech programs South Florida Business Journal
SEPT 30, 2013: Researchers receive $2 million NSF Grant to develop unique origami-shaped antennas nanowerk
AUG 22, 2013: Interest in engineering booms at local universities Miami Today
JUL 13, 2013: New grid may cause more James River Bridge crashes The Virginian-Pilot
JUN 21, 2013: Ft. Lauderdale construction company donates $250,000 for new FIU lab Miami Herald
JUN 20, 2013: Maria Quintero: How I found a job after graduation CNN Money
JUN 13, 2013: How To Stand Out For The Right Reasons Huffington Post
MAY 31, 2013: Research Florida: Portable Imaging – Anuradha Godavarty Florida Trend
MAY 31, 2013: Is Your Home in Shape for Hurricane Season? Fox Business
MAY 28, 2013: Wall of Wind' Helps USAID Test Shelters for Hurricane Relief USAID Impact Blog
APR 29, 2013: Bridge On The Brink: The Bear Cut Bridge To Key Biscayne CBS4 Miami