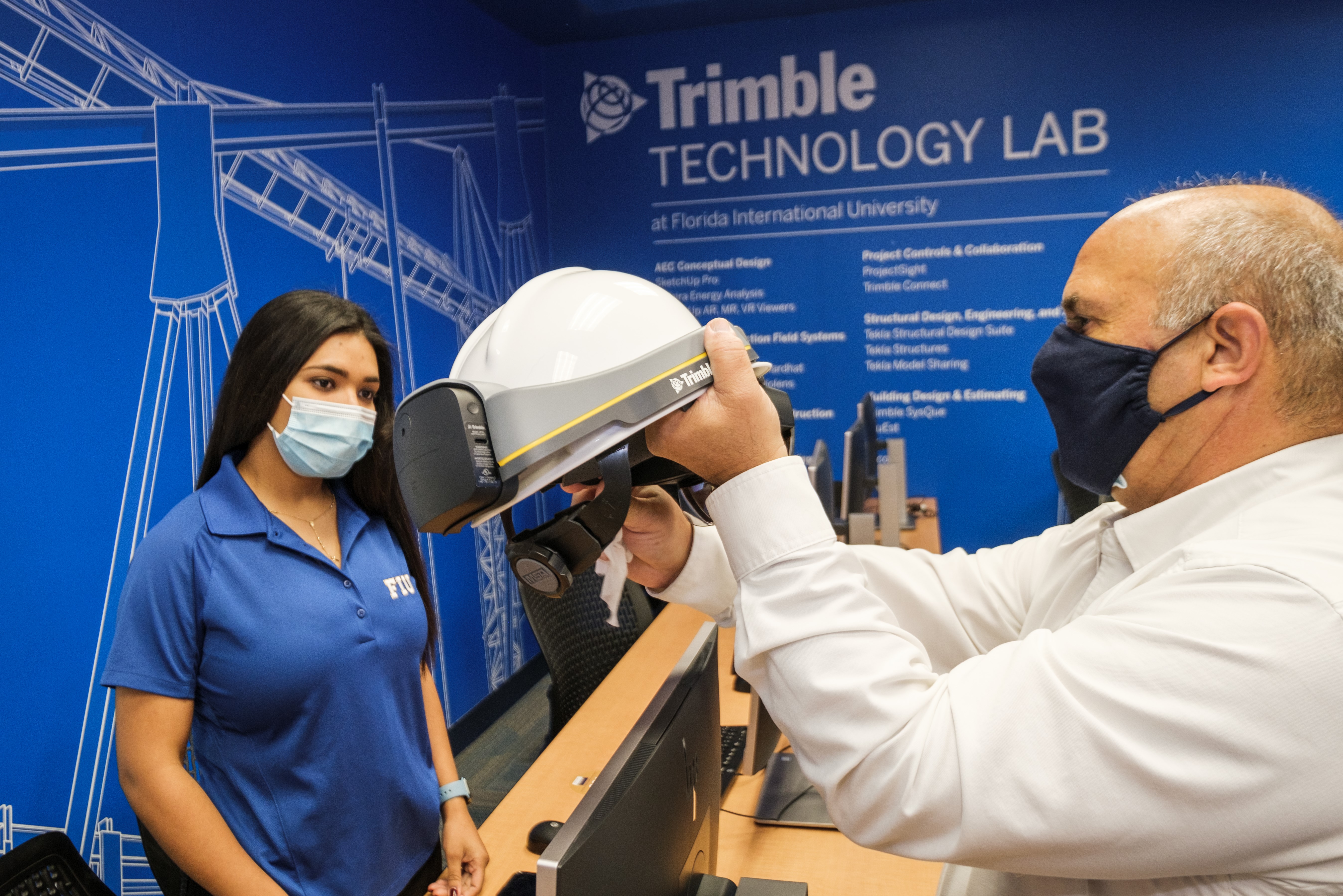 Building on a commitment to cultivate a highly-trained workforce that will drive the innovative solutions of tomorrow, Trimble (NASDAQ: TRMB) and Florida International University (FIU) are collaborating to establish a state-of-the-art Technology Lab in FIU's Moss School of Construction, Infrastructure and Sustainability.
The aim is to expand the university's leadership and excellence in training and research in the realms of engineering, construction and the sustainable built environment.
The Trimble Technology Lab will provide students enrolled in the school, which is housed in FIU's College of Engineering and Computing (CEC), hands-on experience with a wide breadth of Trimble solutions. The lab will expand the university's access and expertise in project management, estimating, architectural modeling and design, structural analysis and design, Mechanical Electrical Plumbing (MEP) design, mixed reality and office-to-field solutions. The collaboration facilitates the integration of innovative technology into the school's curricula and research endeavors, empowering future graduates to transform how buildings and living environments are designed and constructed around the world.
Read more at FIU News.