There is a lot that FIU students can accomplish while earning their degrees remotely. In fact, several of them just became officers in the U.S. Army.
On May 8, 18 recent university graduates who received military leadership training at FIU were inducted into the Army as lieutenants.
This event, known as a commissioning ceremony, normally occurs every year in the elegant Graham Center Ballrooms. Senior Army leaders visit campus and watch graduates from Reserve Officers' Training Corps (ROTC) at FIU swear oaths upon the Constitution. Due to the coronavirus pandemic, this year's ceremony was held on Zoom.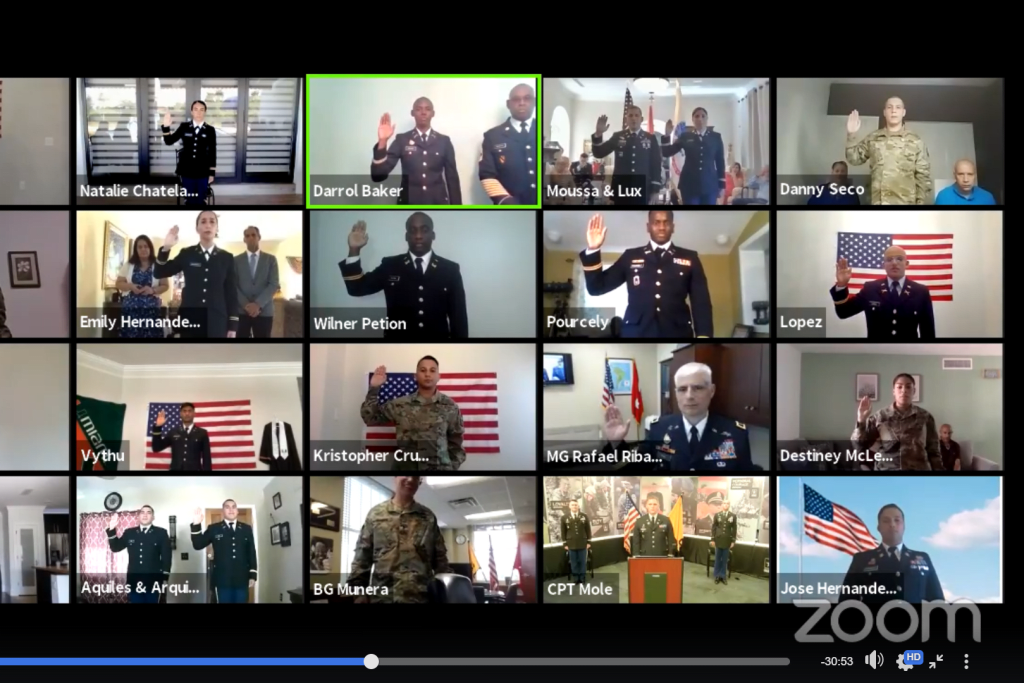 Students make oaths at the virtual commissioning ceremony. ROTC at FIU serves as the headquarters for the Southern Strike Battalion, a regional ROTC program that comprises not only FIU, but also the University of Miami, Florida Atlantic University and six other local universities and colleges.
"When I first found out that FIU was transitioning to remote learning, I assumed the worst, that potentially commissioning and graduation would be in some way virtual or just not happen at all. So I had my moment of grief those few weeks. But I've come to accept it for what it is," Monique Moussa '20 said before commissioning and commencement, which were held on the same day.
Read more at FIU News.