While hundreds of South Florida nurses, doctors, and essential workers risk their lives to help on the front lines of the COVID-19 pandemic, students who are at home and quarantined are wondering: What can I do from where I am?
While FIU continues to aid the community in its manufacturing of protective face shields for health care workers, students have been inspired to join the movement while staying home.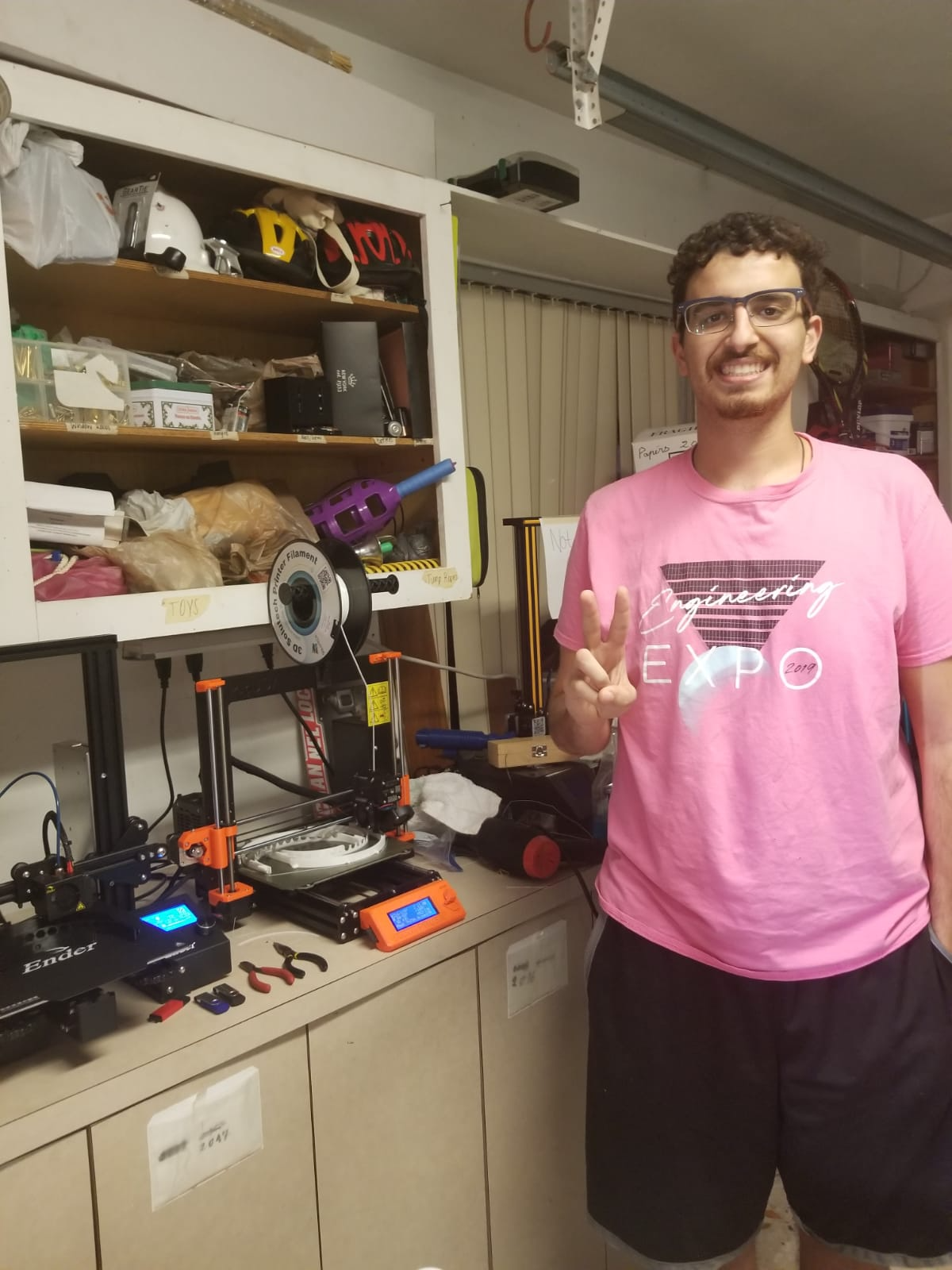 Isaac Ghobrial, an Honors College student and EdgeLab staff member, was able to take home two 3D printers from the Lab back in March in order to print face shields in support of FIU's initiative with Baptist Health South Florida. He has them set up in his family's garage printing face shields day and night.
To date he's been able to print more than 1,000 face shields and says he will continue to do so for as long as he can.
When FIU's Honors College shared Ghobrial's initiative on Instagram last month, inquiries started pouring in from other students wondering how they can help.
Read more at FIU News.