Alexandra Strong, assistant professor at SUCCEED (School of Universal Computing, Construction, and Engineering Education) and the STEM Transformation Institute, is a principal investigator on a five year, $2 million grant from the National Science Foundation titled "Developing Engineering Instructional Faculty as Leaders of Educational Change at Hispanic-Serving Institutions."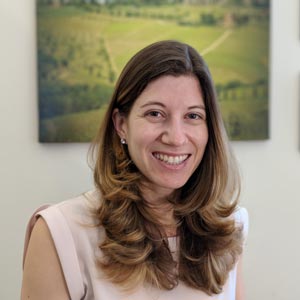 The project seeks to amplify the existing efforts of engineering instructional faculty at Hispanic-Serving Institutions (HSIs) and to develop them as leaders of engineering educational change.
Strong is working in collaboration with lead principal investigator Meagan Kendall, assistant professor of engineering education at the University of Texas El Paso, and two colleagues from the University of Miami (UM), assistant professor in practice Ines Basalo and senior instructional designer Gemma Henderson.
Strong and her collaborators have been working together to support engineering faculty at HSIs for the past three years. In 2018, they held a two-day workshop at UM called "Rethinking Engineering Education at HSIs." The majority of attendees were instructional faculty, and many of them came from FIU. "We listened and learned from the teaching faculty about their successes in the classroom and their challenges," Strong says.
Read More at FIU News.